Cloud Bar Geerdun Boom Disposable
Brand: Cloud Bar
Unit: set
Type: Disposable Vape
Net Weight: 90(g)
The combined shipping cost will be calculated automatically by the system after you choose the shipping destination in the checkout step.
Cloud Bar Geerdun Boom Disposable INTRODUCTION
Cloud Bar Geerdun Boom Disposable is bigger than most of disposable, accommodating a sizeable 17ml e-juice capacity. Powered by a 500mAh integrated battery, it is rechargeable by a Type-C port. Serving as many as 10000 puffs, it is made the clear PCTG for checking your e-juice level. Constructed from 304 stainless steel, the skin-like tough feel on the fingertips and a streamlined body will catch your eye. The airflow is adjustable for fine-tuning flavor, and paired with a 1.0ohm mesh coil, it produces flavorful vapor for MTL vape.
Features
• 10000 Puffs
• 17ml E-juice Capacity
• 500mAh Integrated Battery
• Pre-filled, Pre-charged, Rechargeable
• PCTG, Stainless Steel Material
• Adjustable Airflow
• 1.0ohm Mesh Coil
• MTL Vape
• Draw-activated
Cloud Bar Geerdun Boom Disposable SPECIFICATION
Size: 30 * 118.0mm
Puffs: 10000
E-juice Capacity: 17ml
Nicotine Strength: 5%(50mg)
Nicotine Type: Salt Nicotine
Battery Capacity: 500mAh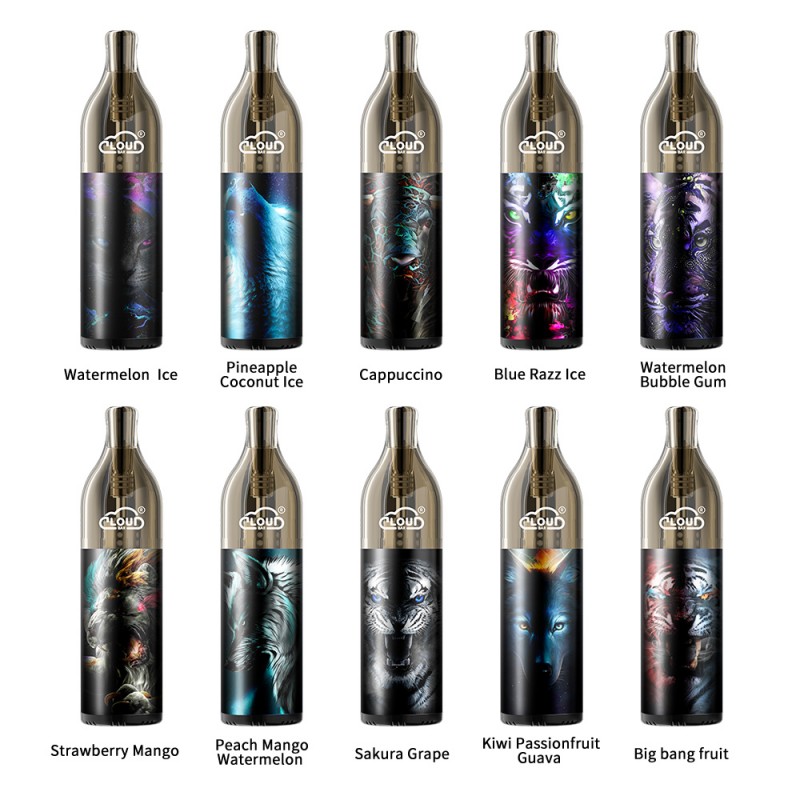 Charger: Type-C
Output Made: Full power
Resistance: 1ohm mesh coil
Firing Mechanism: Draw-activated
Weight: 90g