IGNITE V15 1500 Puffs Disposable | Wholesale
Capacity: 5ml
Battery: 850mAh
Standard: 1500 puffs
Flavors: 10
Nicotine: 5%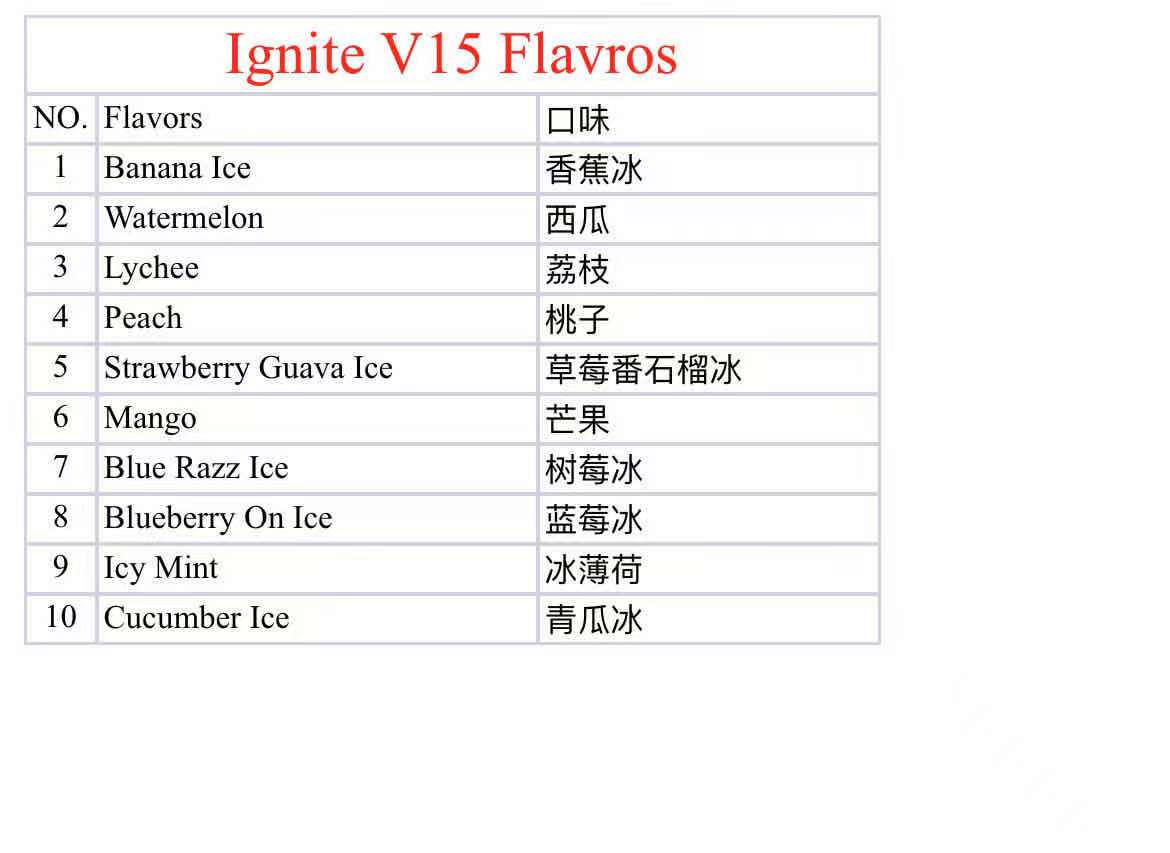 Success!
Question Added Successfully
Sort by
Hi! I\'m interested in your product(IGNITE disposable vape) and I need a very large amount and I\'d like to know if there is 1500,800,300 puffs?Do you have all 21 flavors?

Answer by : Lusine on May 23, 2021 01:00:59 AM
To all the disposable vapes (leave it alone for other vape products): 1 flavor at least 10 pieces(1 pack). We aren't able to mix them with less than 10 pieces. Kindly set quantity as multiples of 10, like 100, 120, 200, 210... The factory requires a minimum order quantity of 60 pieces to be able to choose flavors. Less than 60-piece orders will have random flavors to be shipped. Thank you.
Related products