Mon E2 Pro 3000 Puff Disposable | Wholesale
Mon E2 Pro disposable vapes contain 7ml flavor liquid. The Mon E2 Pro vape battery capacity is 1000 mAh, and you can joy up to 3000 puffs with it. If you are looking for a bulk order of disposable vapes, try out Mon Mira Vape and Mon Crystal vape.
Free shipping for order over 250 USD.Working Hours: Monday To Friday 10:00 AM to 06:00 PM HK Time
Flavors:
Blueberry Ice,
Grape Ice,
Lychee Ice,
Mint ice,
Peach Ice,
Red Bull,
Strawberry Ice,
Watermelon Ice,
Strawberry Watermelon Ice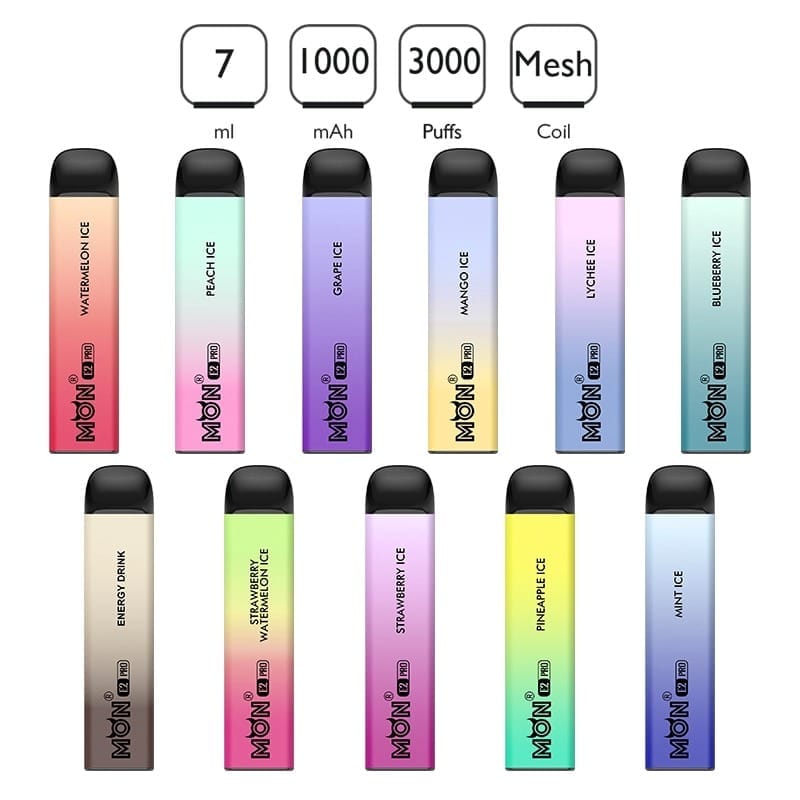 Q & A
There are no questions yet
To all the disposable vapes (leave it alone for other vape products): 1 flavor at least 10 pieces(1 pack). We aren't able to mix them with less than 10 pieces. Kindly set quantity as multiples of 10, like 100, 120, 200, 210... The factory requires a minimum order quantity of 60 pieces/flavor to be able to choose flavors. Less than 60-piece orders will have random flavors to be shipped. Thank you.
Related products