UNIK PLUS Disposable Wholesale 2500 Puffs Vape Pen
Free shipping for order over 250 USD.Working Hours: Monday To Friday 10:00 AM to 06:00 PM HK Time
Flavors:
COTTON CANDY
MANGO ICE
BANANA Ice
MIXED BERRIES
LUSH ICE
ENERGY DRNK
COFFEE
GOLDEN TOBACCO
STRAWBERRY ICE
BLUE RAZZ ICE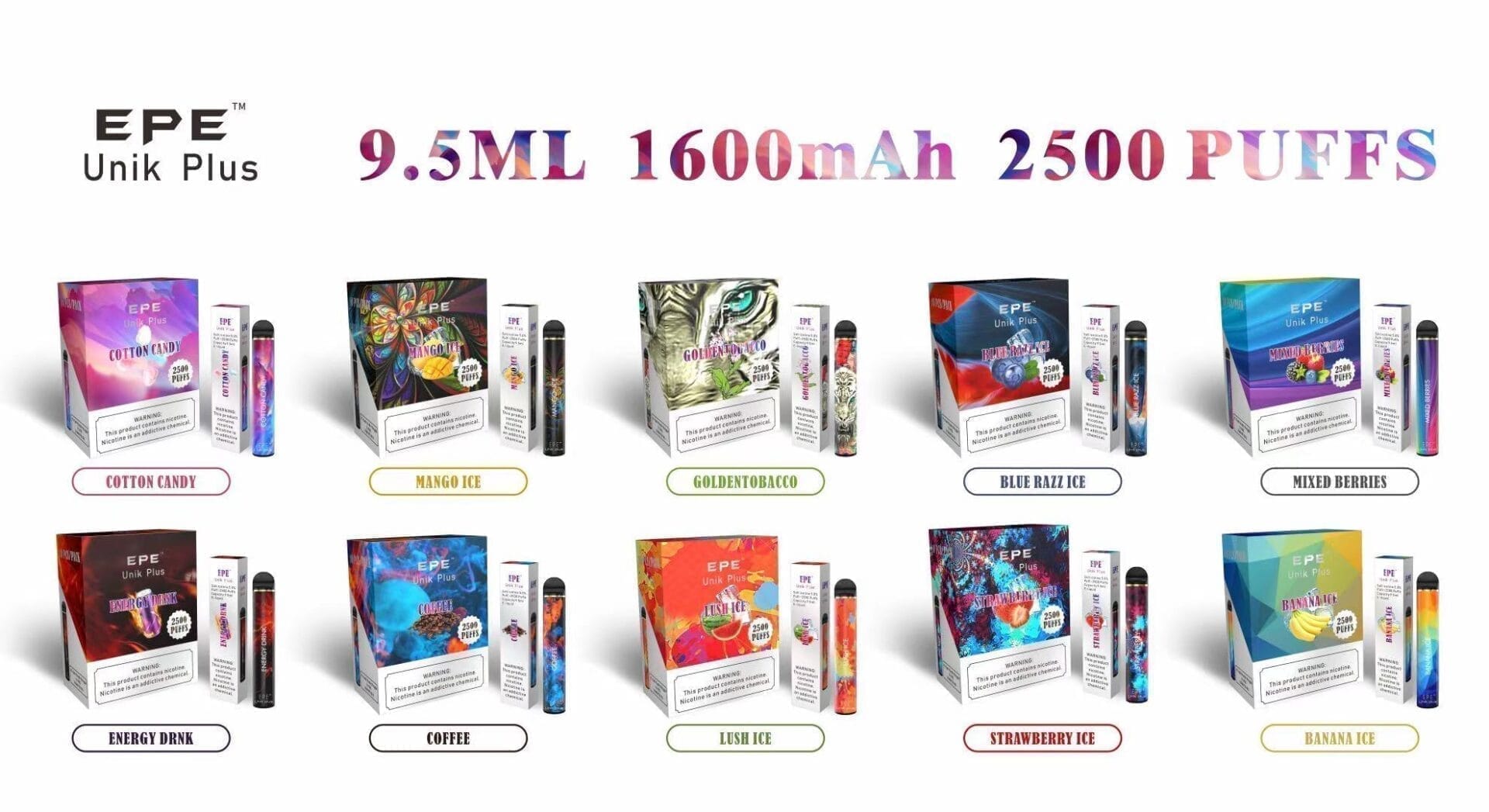 Q & A
Hi! I just wanted to know if the prices listed are per piece or individual vape pen or is the price per carton (10 pieces to a carton)?
KP

asked on February 10, 2022
The prices listed are per piece, not per carton, which means 50 pieces are 5 packs/carton. It's recommended buying Bang XXL , which is more popular:
https://shop.vape.hk/product/bang-xxl-2000-puffs-wholesale/
VAPE HK

answered on February 10, 2022
Sorry, no questions were found
To all the disposable vapes (leave it alone for other vape products): 1 flavor at least 10 pieces(1 pack). We aren't able to mix them with less than 10 pieces. Kindly set quantity as multiples of 10, like 100, 120, 200, 210... The factory requires a minimum order quantity of 60 pieces/flavor to be able to choose flavors. Less than 60-piece orders will have random flavors to be shipped. Thank you.
Related products